This interview was posted mid-August when we were getting our duck in a row for the 2019 Arthur Ellis Awards. I didn't get a chance to promote it as much as I liked. I also didn't get a chance to correct one little mistake -- my mistake -- I caught after it was published. I just re-released Deadly Season in Kindle and paperback, not Deadly Legacy. Oops!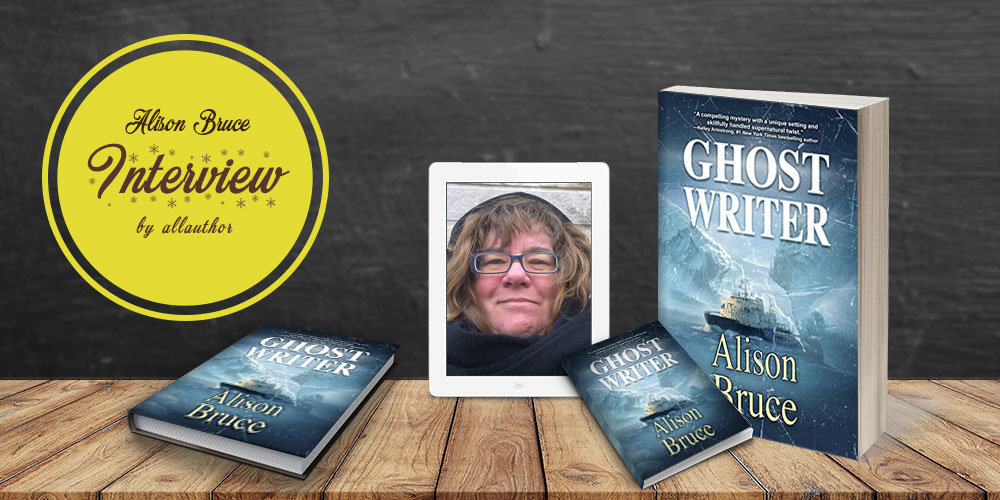 Born in Toronto, Ontario, author Alison Bruce grew up in a neighborhood that included the boardwalk, beach, and a swath of woodland called the Glen Manor Ravine. Alison started off writing science fiction largely inspired by Star Trek and Robert Heinlein. After many rewrites and other adventures, her first novel completed became her first novel published:
Under A Texas Star
. She writes the kind of novels she enjoys reading and avoids giving her villains antisocial personality disorder. She writes strong women protagonists who are thrown into unfamiliar waters and need to learn to swim. Her novel
Deadly Season
was a finalist for the Arthur Ellis Awards for excellence in Canadian crime writing. She has been a comic book store manager, an administrative assistant to an environmental consultant, and for a short while, she was a junior technician in an optical lab. One of the best jobs was when she was a partner in Women's Work. Being a member of CWC has been a big help to her career. Right now she is re-writing
Deadly Legacy
, putting it into the first person and updating the tech. The next
Ghost Writer
book is in progress.
Read full interview...